Dear Friends

Term 1 drew to a rapid close and on the first weekend of the Easter holidays we hosted our Royal Drak MTB & Trail Run at All Out Adventures. We share our news, updates and stories below.
---
N3TC Royal Drak MTB & Trail Run
We are always incredibly grateful for the long-standing support of the N3TC and it was wonderful to welcome Con Roux and Isabel Potgieter to this year's event. We had 3 Trail Runs; 20km – 10km – 5km, and 2 MTB Races; 30km – 10km. Our thanks goes to Montusi Mountain Lodge, The Cavern and Sungubala Eco-Camp for sponsoring the individual races and we extend our appreciation to All Out Adventures for hosting the event once again. It was a fabulous day filled with sunshine and enthusiasm. Wonderful to have so much local support with staff teams from nearby resorts, our local vet and the nearby farmers. Each participant received a gift, carefully painted by our past Royal Drakensberg pupils, a gorgeous Tugela Rock, solid, rolled and carved over millions of years and a proud take-home gift for all those that joined us on the day. A day in nature, doing something towards a great cause and giving the body a good work-out are the very things that breed deep joy so thank you for taking time to be with us.
---
Fun in the sun with the Outdoor Challenge
We had our annual Outdoor Challenge this term and it was an enormous success with exciting activities for everyone.
The Grade 3 and 4's had the incredible opportunity to do zip lining at All Out Adventures and horse riding at the Cavern. This was something new and out of their comfort zones. They were brave and had a fabulous time challenging themselves.
The school children were divided into small groups and sent off into our beautiful outdoors with teachers to go on their adventure. Some children got their hands dirty and planted seeds, while others went to search for some local bird species in the area.
Some groups roasted marshmallows at the river and others experienced paddling on our dam.
Everyone learnt a lot about nature, played games and made crafts. We look forward to our next outdoor challenge towards the end of the year. – Melanie van Zyl
---
Valentine's Day Celebrations
At 07:15 on Valentine's Day morning, our school gates opened to a 'sea' of excited children. They were dressed in red, white and pink, sharing laughter, love and excitement with all those around them. Each child was involved in the planning and practicing of a song, rhyme or dance to present to other grades and their parents. As we waited for our parents to join us the children grew more and more excited, to show them their special performances.
Our assembly was flooded with love from parents as their children took to the stage. Our very talented children performed a wide variety of acts. From Grade RRR through to Grade 4, all the children performed either a song, a dance or a poem. To round off a special morning the children shared a specially handcrafted, heart-shaped biscuit with their parents. It is exceptional days like these, as well as being able to witness the amount of love our children have to share that form part of what makes working at our wonderful school even more worthwhile. – Cari Swanepoel
---
Teacher's Corner
Miss Britt Houghting
What is my favourite thing about my career?
My favourite thing about my career at present is how much fun we get to have as teachers. I feel as if I do not have to grow up so fast.
If I could have a super power, what and why?
To fly because I'd be able to travel the world.
What are my biggest fears?
Falling and failing.
Who is my hero?
My mom –
she has shown me that passion is the key to a happy life.
What makes me laugh the most?
When my family are all together and we all share funny stories about things that have happened.
Favourite number?
Number 7 because it was Shaun Pollock's cricket jersey number.
What are some challenges I think the next generation will face?
I think that the next generation will face the challenge of a changing environment and will possibly have to solve the environmental issues that we have created. They may also have to deal with more changes in technology and compete in a world with skills not yet deemed important.
---
Staff Development
Three of our staff members spent a few days improving and developing their understanding of both the Time 2 Read literacy programme and the Number Sense numeracy programme. They had the opportunity to shadow the staff at Clifton Preparatory School in Nottingham Road for two days, as well as to attend a Number Sense workshop at Cordwalles Preparatory School in Pietermaritzburg.
Our teachers were warmly welcomed by Lorna Bruwer and her fantastic team in the Foundation Phase at Clifton Prep. They had the opportunity to observe the literacy programme, Time 2 Read in action in the Grade 1 classrooms. Through this, our teachers were able to collect ideas to use in our classrooms.
Miss Britt, Cari and Hesté were lucky enough to attend a Number Sense workshop hosted at Cordwalles Preparatory School, and presented by Aarnout Brombacher. The day was both enlightening and interactive and gave our teachers newfound enthusiasm for implementing Number Sense in our classroom.
The teachers came back to school bursting with new plans and inspiration! – Britt Houghting
---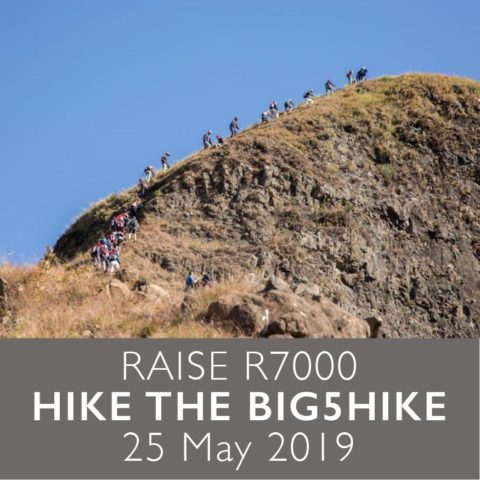 Big5Hike #Walking4Education
Our annual Big5Hike takes place over the weekend of the 25th May. Each hiker needs to raise R7000 and for their effort and contribution, they have a complimentary weekend at The Cavern. All meals, teas, guides and the limited edition Big5Hike fleeces, t-shirts, backpacks and beanies are included. Camels Hump, peak number 5, is up-for-grabs. R25 000 and you could sponsor this spot!
We are very pleased to have 6 past Royal Drak pupils who have signed up for the Big5Hike.
For each R250 donation enters you into a draw WIN 3 nights in a superior suite at The Cavern for 2 adults sharing which includes all meals, teas & guided morning hikes. PLUS 2 bottles of wine from our Underground Cellar AND 2x 60 min full body massages at the Forest Retreat Spa. PRIZE VALUE: R13 200
---
A Final Word
May this Easter be filled with renewal and hope and may you all keep safe on our roads.

Best wishes,
Megan & Loretta