Dear Friends
The school year has come to an end and as South Africans we have received alarming news! Recent results reveal that 80% of Grade 4 children in South Africa are not able to read with understanding. Sadly if children cannot learn to read, how will they read to learn in the higher grades? This trend results in children dropping out of school and while it is distressing it once again reaffirms the importance of our work at Royal Drakensberg Primary.
The greatest need is in the rural areas and it also supports our move to focus more on pre-primary and foundation phase education as we believe this is where the greatest need in our community lies. We share our news below:
---
Future Plans
In 2018 we will continue to offer Grade 4 & 5 but will drop a grade in 2019, only offering classes up to Grade 4. As 2020 approaches, we will reassess our position financially and the children's progress and will possibly drop a further grade, if necessary. These changes will result in us having more spaces available to offer in the pre-primary phase which will help ensure that the children are better equipped to begin formal learning in Grade 1. Early Childhood Development is crucial for success.
Emily Cotterill will be leaving us at the end of Term 1 and we are looking for a competent, enthusiastic and loving teacher to join our team. Please email head@royal-drakensberg.org.za if you would like to apply or pass on details on to anyone who may be interested in making a valuable contribution to teaching in the Drakensberg.
---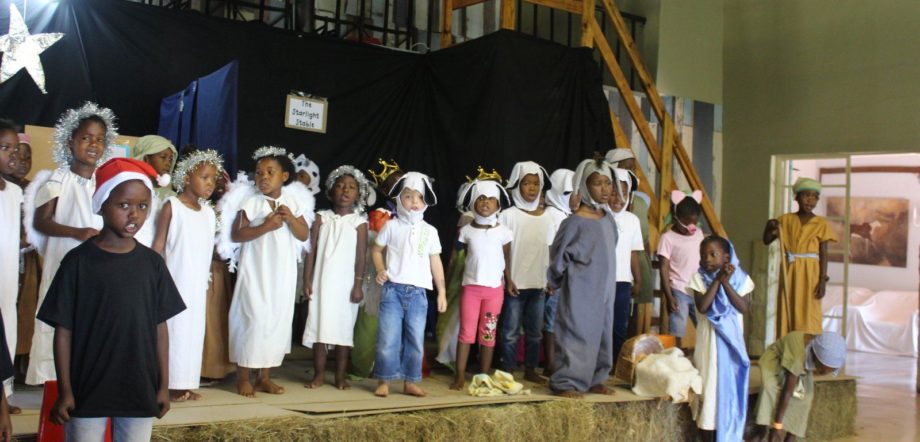 The Nativity Play – Melanie van Zyl
On the 30th of November 2017, the preschool and grade 1's staged their Nativity Play at The Cavern. All the children arrived at The Cavern at 4 o'clock. Once they were off-loaded, we gave them dinner before getting ready for the play. The children were extremely excited and eager to perform for their families.
Once dinner was finished, they dressed and settled into their places to wait for the play to begin! The parents started filing into the Games Room at 6 o'clock. We were blessed to have an outstanding turn-out to see our little ones perform.
The children were all thoroughly involved in the production and kept up an enthusiastic presence. We are extremely proud of all our little ones who worked hard throughout the term to learn their lines and actions. They all tried their utmost to say their lines correctly and were able to project their voices so that the audience could hear the comical jokes.
Thank you to each parent and family member who encouraged their child in preparation for the play.
---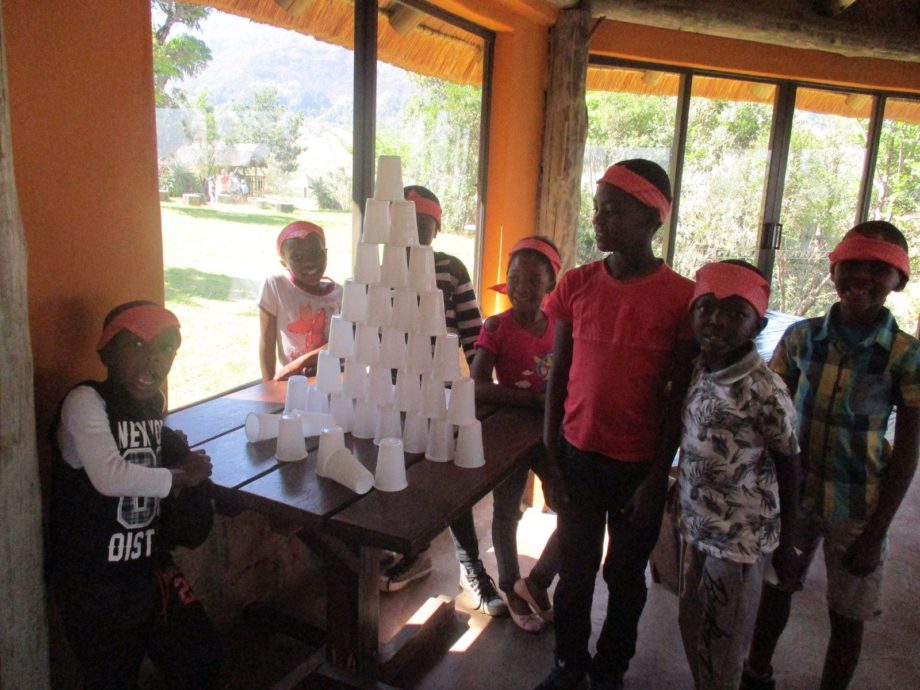 Sungubala Eco-Camp – Words by Emily Cotterill and the Grade 2's
In the beginning of the fourth term, the grade 1, 2 and 3 classes enjoyed a sleep-over at Sungubala Eco Camp. The children arrived at school on the Wednesday with their bags packed and ready for an adventure. We were thankful that Khulu Peter offered to drive the children's bags to Sungubala. While this was happening, the teachers and the children departed on an exciting walk up to the Camp. Along the way the children came across different coloured bandannas and as they found a bandanna they were put into the three different teams depending on the colour they found.
At the Camp the children played games in their teams and competed against one another for the rest of the afternoon. The children had great team spirit and thoroughly enjoyed supporting each other during the races.
They then settled down to read books and colour-in pictures while waiting for their dinner. For pudding, the children made their own smores with Marie biscuits, marshmallows and chocolate spread. They enthused…"We loved using the chocolate spread and melted marshmallows to make our pudding" and "After dinner we got to play more games like face the cookie and balloon pop"
The next day we packed up all our belongings and went for a walk. They were delighted, "We went looking for dragons" and exclaimed "There were caves in the mountains and that's where the dragons live". The imagination of the young mind is boundless.
We had the most incredible time at Sungubala and can't wait to go again. One child responded, "Our outing to Sungubala was our favourite part of our year" and another, "I love playing games and spending time with my friends."
Thank you to all our friends of the Royal Drakensberg Primary School for donating food and money to make this amazing sleep-out happen. Special thanks to Peter and Rhona Carte for allowing us the use of Sungubala Eco Camp.
---
Our Outing to Eskom Pump Storage Scheme -S'bongakonke Radebe Gr 5
The grade 4 and 5 learners were fortunate enough to go the Eskom hydro-electrical generation scheme near Jagersrust, accompanied by Sir and Maám Sue. Arriving at the visitor's centre, there was no indication that there is a massive power plant in the area, other than seeing some power lines running through the hills. We later found out that most of the generation system was far underground with only the dams visible. Four dams make up the entire scheme. These dams include Woodstock Dam, Jagersrust holding dam, Kilburn Dam and Driekloof Dam. The Pump system can also be used to send water to Johannesburg when they are in need of water. The water is pumped up 48 meters from Woodstock Dam into a canal that then moves the water to the holding dam where it is later pumped into Driekloof Dam, which is in the Free State. The weir is then opened to allow water into Sterkfontein Dam, where the water is released to run into the Vaal.
The way in which they generate power is by allowing gravity and a cone shaped tunnel system to push water through a Francis turbine that then turns the generators, which create 28 KWH to be supplied into the national grid of South Africa. The system uses 1.2 KWH to create 1KWH, but they use power at night when everyone is sleeping to get ready for the next day. At the visitor's centre we walked around viewing scale models of all the major equipment used in the scheme. There was a bicycle that is connected to a small generator which powered a light bulb. We found that the faster we peddled the brighter the light bulb shone. When we asked why they did not make the turbine spin faster to create more electricity they said it was because they could not store enough water. The scheme was named as an engineering marvel during the 1980's. My friends and I never knew that there was so much more to electricity than turning on a switch at home.
---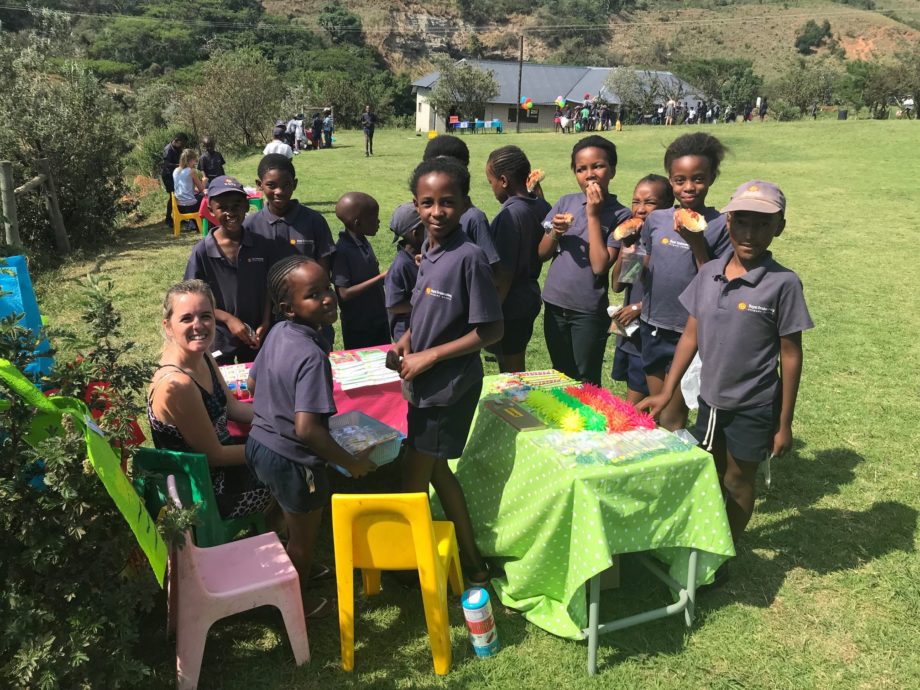 Market day – Candice Clark
On the 2nd of November 2017, we held a lovely and successful Market Day at school. Fun filled the air as the students helped their teachers set up their stations for the event. Each teacher provided a fun activity and sold different items at an affordable cost.
The items for sale at Market Day were candles, cards and bags that the children had made as their E.M.S project this term. The other stalls at Market Day included, 'the toy shop' stall where many children crowded around purchasing fun toys for less than R5.00. A sand art stand welcomed many children and they were able to create exciting pictures. A nail painting stall provided an opportunity to many happy little girls who wanted their nails painted by ladies from the Cavern Spa. Different foods were available for the children and their families to enjoy.
These included a tea garden, sherbet stand, an ice- cream stall, a hot dog stand as well as delicious fudge which was home-made and sold by a past pupil, Boeloe. The kitchen staff from the Cavern Resort also sold fresh vegetables to many of the children's parents and visitors who joined in at Market day. Many games were played at Market day too. These games included tenpin bowling, guess how many smarties are in the jar and surprise on a string.
Market Day was a happy day filled with much excitement and joy and learning about money. We are so thankful to all the children for their help in setting up the stalls as well as for following their shift times and for helping their teachers control the in-flow and out-flow of money at their stalls.
---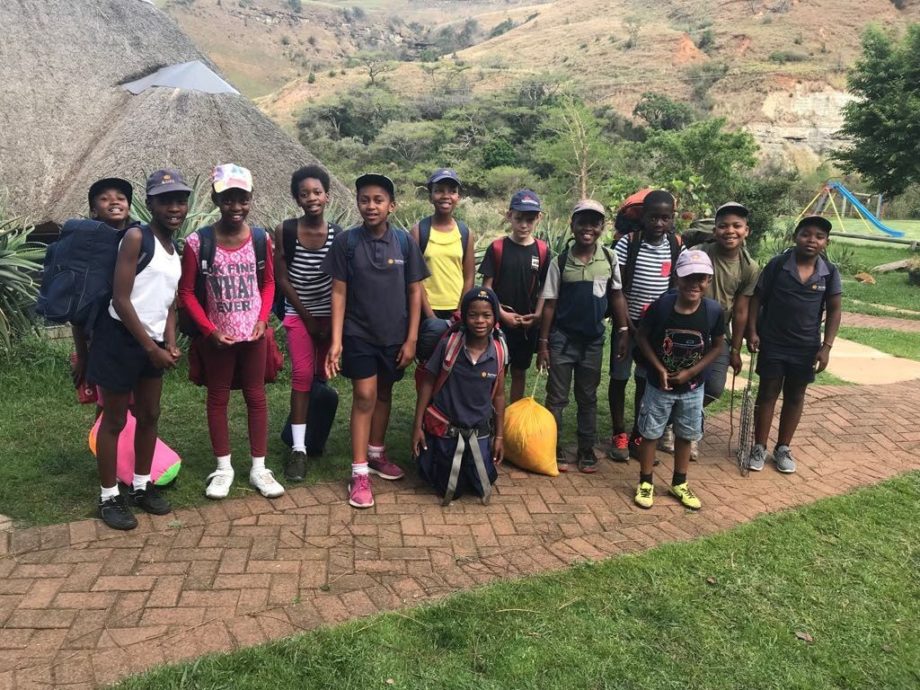 Our Hike to Cannibal Cavern – Fortunate Khumalo Gr 5
After school, on a sunny Thursday afternoon, the Elephant Class set off for Cannibal Cave with our teachers leading the way. The first part of the hike was very tiring and we had only made it up to the Cavern Hotel. The route we were taking allowed us to sit and rest numerous times, at lovely look- out points. We stopped for afternoon tea at Pascoe's Pool, where we ate muffins baked by Miss Claire and Miss Emily. The last section up to Cannibal Cave was very steep and my legs were burning with the effort of getting there. The cave was a welcome sight as we could put our heavy packs down to rest for a while.
We were shown where we would be sleeping and sent to prepare our sleeping bags for the evening. We needed fire wood to cook that night so the boys fetched wood and made a fire while the girls and I helped set up the kitchen area. We had a welcome surprise as Chris and Pierre arrived to spend the evening with us. They kindly brought boerewors to braai which was a treat. I really enjoyed the games we played while dinner was being prepared. We played broken-telephone, which is my favourite. The teachers split us into groups and told us we would be singing for our supper. The group who sang the best would be served first. My group won! We were also allowed to roast marshmallows over the camp fire before bed. Yum!
Going to bed was fun because the cave was scary with all the shadows dancing around. Some of the girls were talked for a long time after bed time, telling scary stories, trying to unnerve each other. As the evening progressed, the night got cold with the mist blowing into the cave.
We woke up early the next morning and were greeted by the teachers having already made tea and biscuits for us. We played more games before packing away our sleeping areas.
For breakfast we ate porridge which warmed me up. We were soon ready to walk back down to school. The day was cold and rainy; with the mist so low we could not see our surroundings. I am glad the teachers knew the way home. We did not make many stops walking down as we were all looking forward to some warmth. The Cavern had prepared crunchies and hot chocolate for us which warmed us all up.
---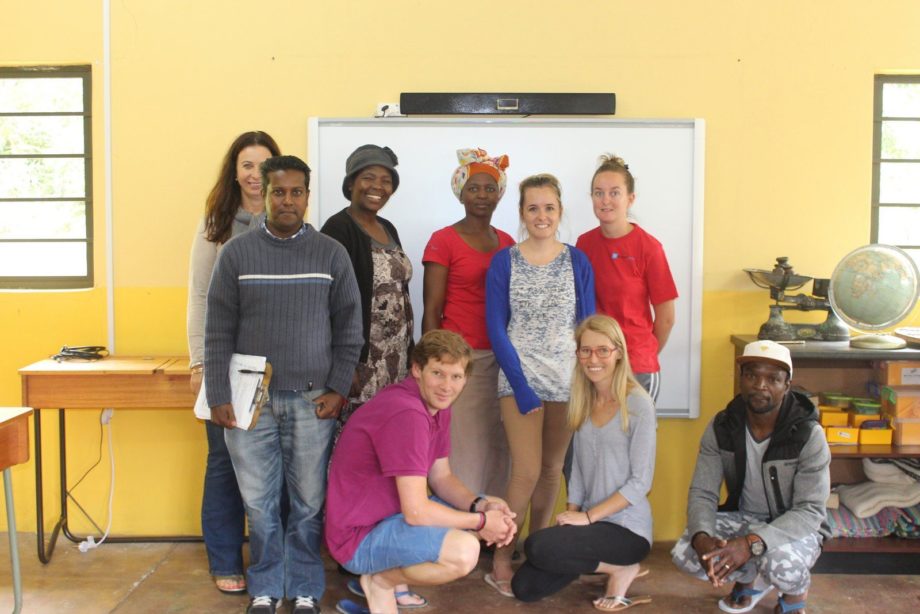 Smart Boards- Claire du Toit
Royal Drakensberg Primary School has been incredibly blessed by receiving a donation of four Smart Boards. These Smart Boards have been installed in the grade 1 class, grade 2 & 3 class, grade 4 & 5 class and in the Media Room. Heartfelt thanks goes to Neville Kerdachi and John McKenzie who were our generous benefactors.
Thank you to Leo Stagg who oversaw the installation of the Smart Boards. Leo will return next year to give our teachers a workshop on how to use the Smart Boards innovatively in the classroom. Thank you to Vishal and Petrus from the EditMicro team who worked speedily and efficiently to install our Smart Boards. The teachers at RDP are incredibly excited to explore the possibilities of using these Smart Boards in the classroom. Thank you once again to everyone who made this possible for our wonderful little school.
---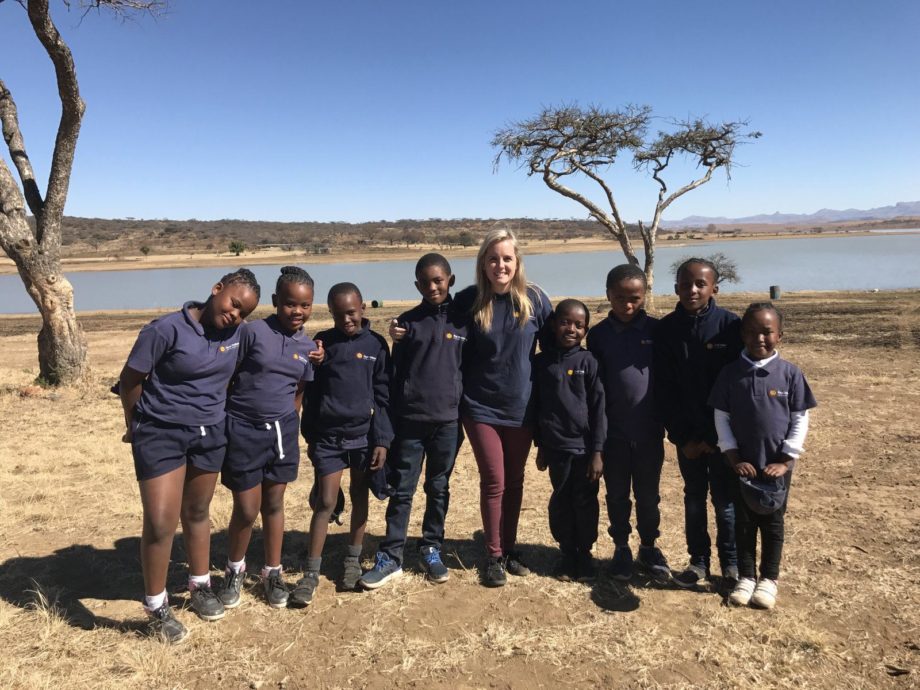 Goodbye to Candice Clark – Sue Kraupner
We have had the privilege of working with Candice at Royal Drakensberg Primary School this year. She has been a wonderful teacher to the grade 3 learners, who have benefited greatly from her quiet but firm approach, which is an environment in which children flourish. We sadly say "good bye" to Miss Candice and thank her for her contribution during 2017. We wish her well with her travel plans in 2018!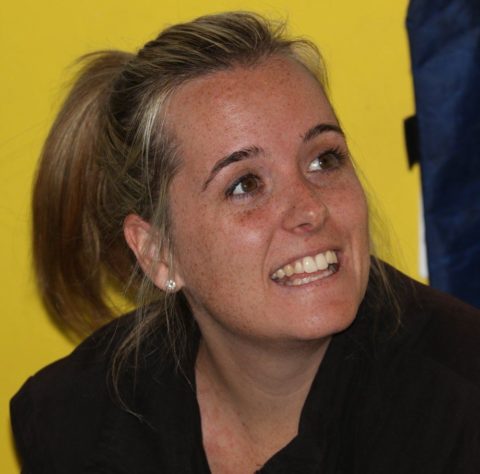 ---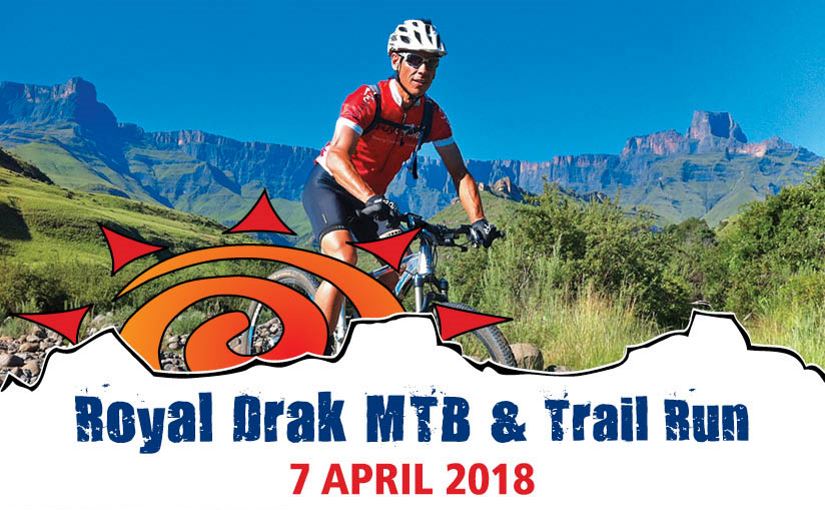 ---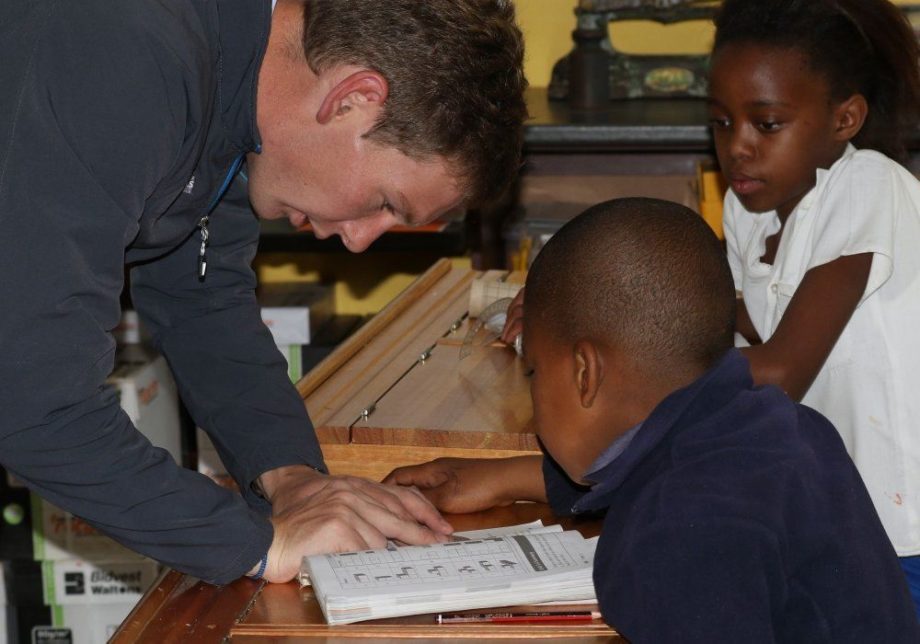 Final Word
We would like to thank you all for your generous support and encouragement this year. It has been a very positive year with wonderful developments in our curriculum. We look forward to growing from strength to strength in 2018.
Have a blessed Christmas and be safe on our roads.
Best wishes,
Megan & Loretta