Dear Friends
Term 3 has been exceptionally busy. As a School Board we have worked hard to assess our longer term strategy and to see how we can increase our impact in the broader community. Royal Drakensberg is a school of excellence and has the capacity to assist in growing teachers and education in our larger community. We are grateful to our Royal Drakensberg teachers that have hosted two workshops for our Khanyisela Pre-School teachers this year. These were held on Saturday mornings at The Cavern and were well attended by more than 40 teachers from the Amazizi community.
In addition to this we have welcomed 3 Khanyisela teachers each term for 2 weeks each. These valuable interactions help us to share knowledge and assist with the implementation of ideas. Open mindsets and the ability to keep learning and sharing is critical in these rural regions. As a result we have updated our vision as we move towards a brighter future;
To contribute towards the transformation of rural communities through the provision of holistic and quality foundation phase education.
This term we have also hosted Dr Marysia Nash and her colleague, Gemma McDonald, to tackle the area of language development. These gatherings have created greater insight into how children learn and have provided wonderful examples of how we too as teachers can grow and develop. We are never too old or experienced to learn!
Our school teachers share their delightful interactions this past term.
---
Number Sense 2019
Sue Kraupner
At Royal Drakensberg Primary School we implement the Number Sense programme in our curriculum. Three teachers attended a Number Sense course, that was presented by Aarnout Brombacher. This informative and interactive course was hosted by Cordwalles Primary School in Pietermaritzburg.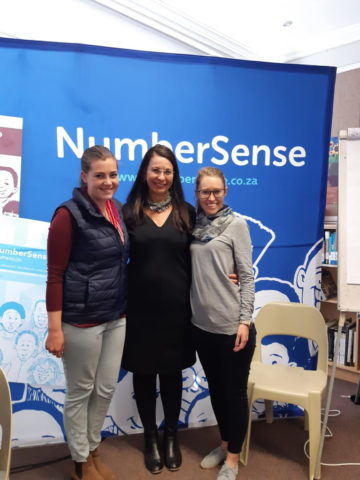 The focus of the course was "number, operations and relationships". The teachers were shown activities and techniques to use in the classroom to better the learners' abilities to perform mental mathematics.
The teachers are now implementing more group work during mathematics lessons and are using a booklet created to use with a small group of learners. This booklet has recently been launched and has already had a positive impact in the classrooms! The teachers are witnessing significant improvements in the grasping of mathematical concepts by our learners.
---
Sungubala Sleepover Outing
Heste Gerber
Several weeks prior to August 21st, the Junior Primary children were speculating about the Sungubala sleepover outing. What should we bring? What would we eat? Who will be sharing rooms? What are we going to do? When the day finally arrived, the energy at the school gate was one of great excitement. Children arrived with their belongings, blankets and pillows, rearing to go. Luckily Miss Britt and Miss Riana transported our small mountain of luggage to Sungubala.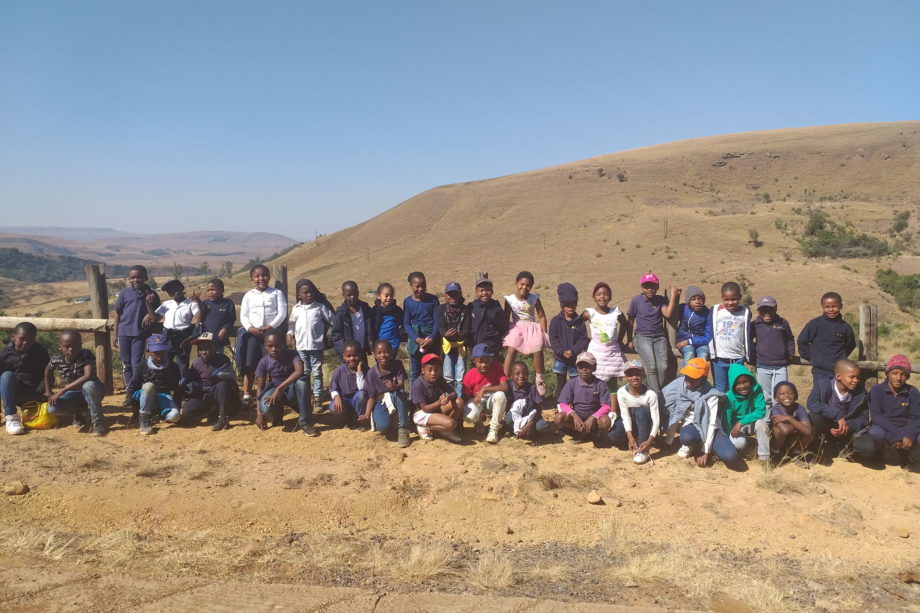 A school morning has never felt so long! When 1 O'clock finally arrived Grade 1, 2, 3 and 4 learners were ready to tackle the climb to our overnight destination. Sungubala provided lovely accommodation for children and teachers. Learners where split into houses with a teacher as their team leader. First order of business was to choose house names. Our houses where called "Star Girls", "Pyjama and Onesie Girls", "Super Strikers", "Boy Wonders", "Super Vipers", and "A Frames".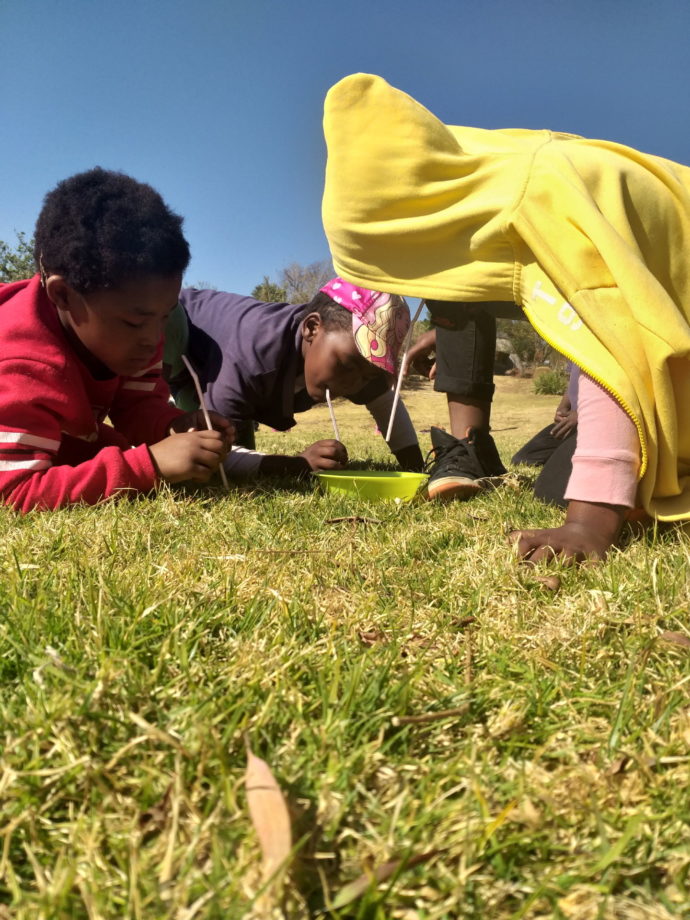 The afternoon was spent exploring the eco-camp, enjoying the trampoline and playing in the tree house. A short hike to 'Silent Woman' was also an adventure that the children enjoyed very much. With the sun disappearing behind the mountains it was shower time.
Hotdogs were served in the dining room to happy, yet tired little ones. Hot chocolate and marshmallows followed as a treat. The day was rounded – off with story time around the fire. After a somewhat busy night the camp was awoken early to see the beautiful sunrise. After breakfast we had a quick play rehearsal alongside the volleyball net.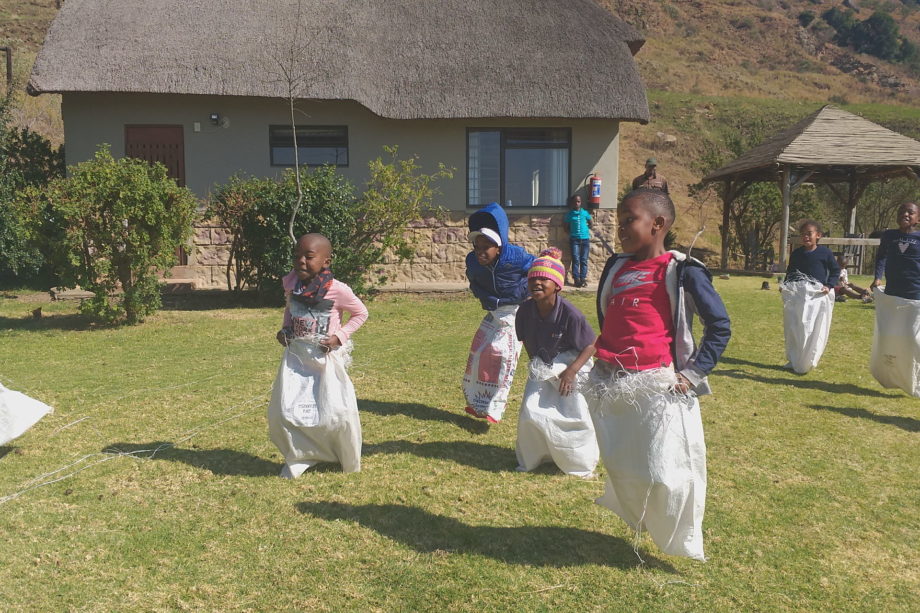 Then came the main event! The Grade 3 and 4 class had planned the games for the morning. Bean bag wars, tug of war, sack races and bean suck were well planned, explained and thoroughly enjoyed by everyone. After cookies and juice and one last game of sardines it was time to head back to school, exhausted but with many new memories and experiences to cherish.
---
Mandela Day 2019
Riana Cornelius
On the 18th of July 2019, our school celebrated Nelson Mandela Day. Each teacher organised and ran a station for learners to give back their 67 minutes to help others. Some learners created a collage that resulted in the creation of the South African Flag. Others planted seeds to grow flowers, herbs and vegetables. We were joined by guests and staff from local resorts, who shared in the fun of the day with the learners. Everyone had lots of fun and the learners gained an understanding of the importance of giving back.
As Nelson Mandela once said, "Education is the most powerful weapon which you can use to change the world."
---
Sports and Arbour Day 2019
Melanie van Zyl
On the 30th of August 2019, the learners and staff of Royal Drakensberg Primary School congregated behind the Grade 1 and 2 classrooms to make a contribution towards Arbour Day by planting three indigenous trees…. The learners were shown videos and the importance of planting and preserving trees was explained. Everyone had lots of fun working together to ensure the trees were properly planted and watered. The learners will continue to look after these trees throughout the year.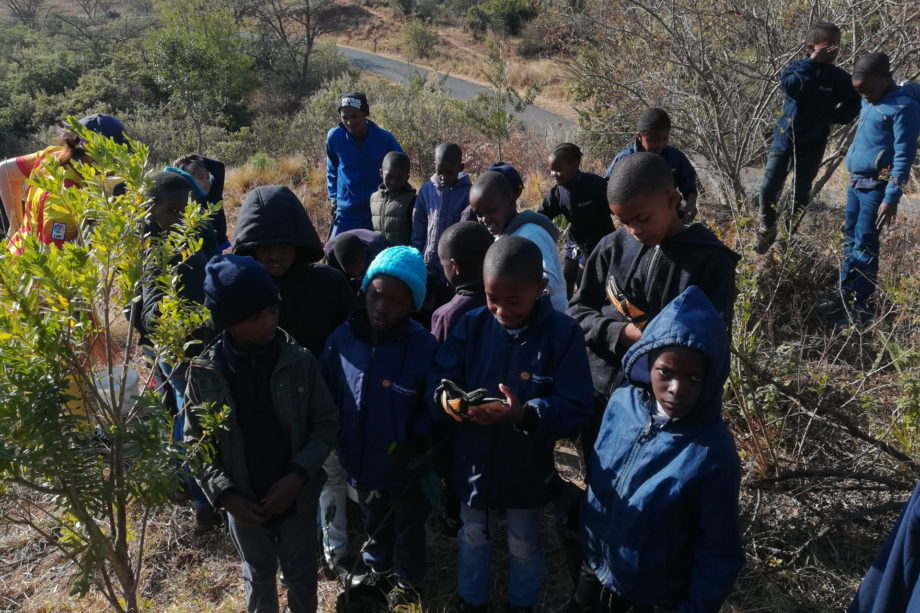 After a short break, the excitement of Sports Day began to build. The learners split into their teams of Duiker and Bushbuck and entered the field to the sound and song of Sho'sholoza. All the learners participated in multiple events such as the wheelbarrow race and the water balloon toss. Much fun was had by all with parents cheering and supporting from the side lines.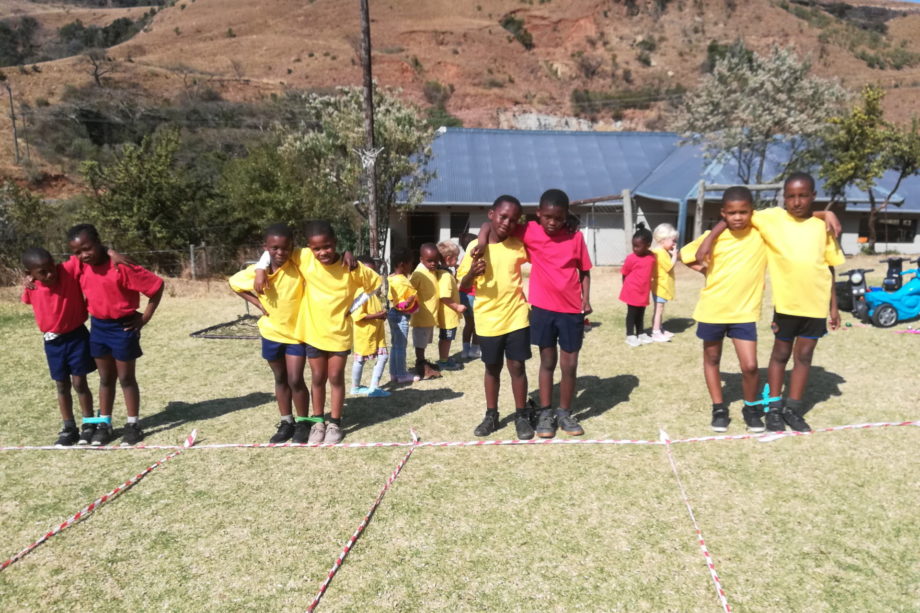 The day ended with a tug-of-war competition. It began with a competition between the learners until parents rushed in to help. The overall winner of the day was the Duiker team. Congratulations to the yellow house.
A big thanks to the staff of RDP for organising the day and to Montusi for the kind donation of hot dogs for our learners.

---
The Royal Book of Stories
Brittany Houghting
On the 12th of September, the grade 1,2,3 and 4 learners as well as the teachers of Royal Drakensberg Primary School presented their yearly school production, The Royal Book of Stories. The play is an amalgamation of well-known fairy tales highlighting everyone's favourite scenes with touches of life at the school incorporated into the words, songs and actions. The play was hosted at The Cavern Resort with assistance from members of the Cavern staff.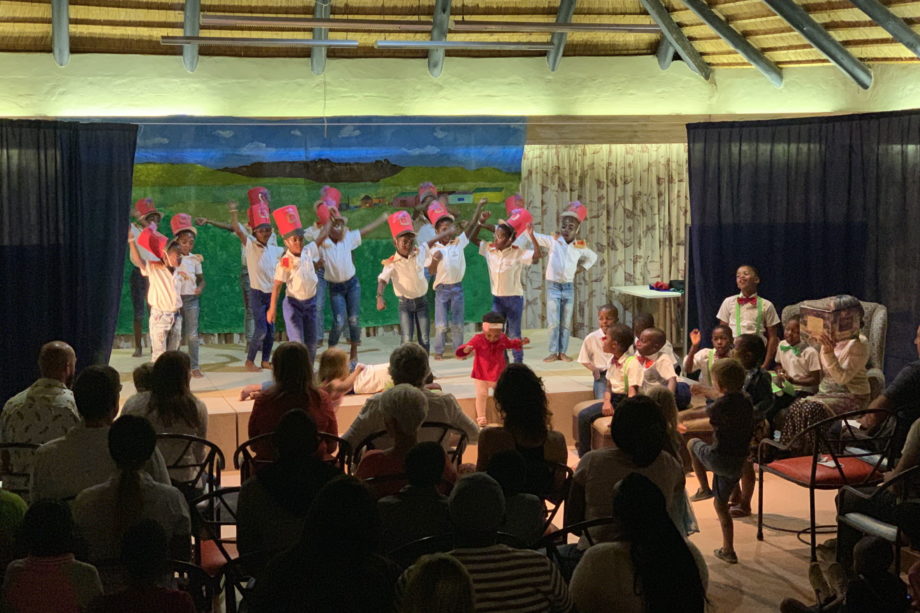 The teacher and learners prepared for the play months in advance with rehearsals occurring both at Royal Drakensberg Primary School and up at The Cavern Resort. The learners and teachers presented a wonderful play for parents and invited guests. The learners were all dressed up as different characters from green frogs to gummy bears. It was a sight to behold. Fun was had by all involved and many laughs were heard from the audience.
We would like to extend our thanks to all those involved behind the scenes in making this production possible. We are extremely grateful and are all looking forward to our next production.
Teachers' Corner
Miss Riana Cornelius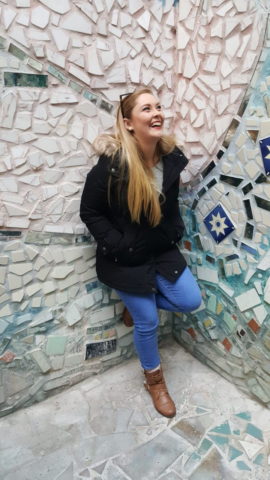 A skill I want to acquire:
Scuba diving – the underwater universe has always interested and fascinated me.
Something I cannot leave the house without:
My camera – Photos are stories we tell about our lives without using words.
Favourite school subject:
Physics – Most things around us work with physics, whether it is how fast a bird can fly, or why light reflects in a certain way. To me, physics is logical and everything has a formula that perfectly describes the problem. There is no doubt. Something is either right or wrong.
What is my favourite thing about my career?
When you can see the difference you make in someone's life – it could be just listening when someone has a story to tell, or teaching them something that they will be able to use for the rest of their lives.
Favourite quote:
"Never regret something that once made you smile."
What are some challenges I think the next generation will face?
I believe that future generations will have trouble communicating with other people face-to-face. I often see young people looking at their phones, instead of having conversations with the people around them. Even though most of our lives are on cell phones and computers, language and communication is still extremely important.
If I could have one superpower, what would it be and why?
I would want to be able to fly. I want to experience the freedom of soaring through the air going from place to place, travelling and exploring all the amazing places our world has to offer.
My favourite number is 13.
My favourite colour is blue.
Who is my hero?
My mom. If I turn into half the person my mom is, I would be honoured.
---
---
We continue to work towards our goal of long term sustainability. We have learnt that there is no end-point but rather the amassing of like-minded people, communities and businesses that drive towards creating whirls of positive change. Save the dates and help us in 2020 as we continue to make a difference.
With best wishes from the Drakensberg,
Megan & Loretta