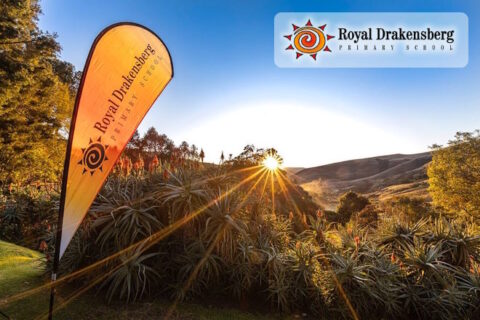 The joys of fantasy play at RDPS
Hanelie Van Der Spuy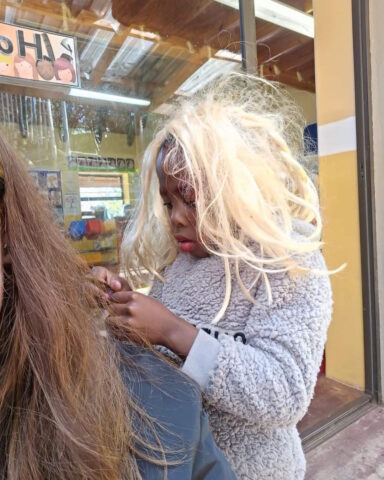 When you have a good imagination, you are never alone! You can be transported into a world of make-believe especially when you have the mind of a child. One of the key elements at Royal Drakensberg Primary is fantasy play where we grow the minds of our students by giving them a safe space to explore the world around them. There are many benefits as we build their imaginations and their self-confidence.
Fantasy play helps improve our children's language and communication skills and is a great opportunity to extend their vocabulary.
It has shown to benefit the children's understanding of how the real world works and their ability to re-enact what they see around them during fantasy play.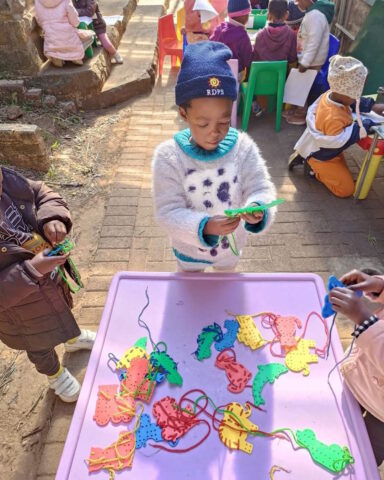 During fantasy play the children develop and practise fine and gross motor skills as well as sensory motor skills, which are all valuable in the learning experience as they progress through RDPS.
By encouraging fantasy play at school, we are improving the children's imagination and creativity, and supporting social and emotional development. It enhances the development of thinking, learning and builds the ability to problem-solve while nurturing the child's physical development. Our teachers are very involved through careful preparation of play resources and by commenting on the play to improve the language experience for the children. We all benefit through fantasy play; the children playing with one another while the teachers join the fun. It is always even more fun when the Principal joins in at the salon.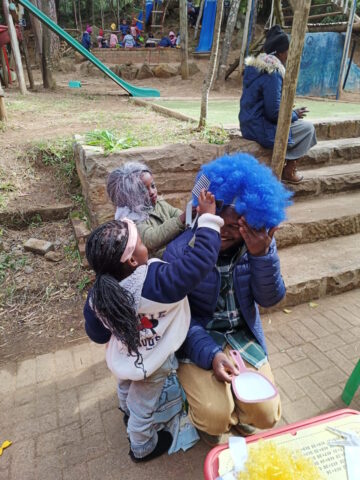 ---
Teacher Corner
Mr Phola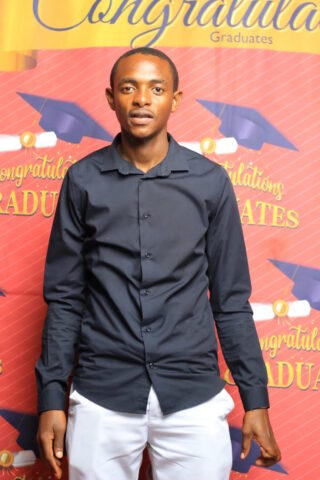 1. What is your greatest achievement? Why?
My greatest achievement was obtaining my first teaching degree as it has been a hectic and stressful journey. It has been a very tough journey; I remember when I went to Durban and lived in KwaMashu township in a very crowded place. When I arrived at the house, I only had two blankets and a bag of clothes. The house was empty with no curtains on the windows. My neighbour lent me an old blanket to cover the windows to give me some privacy and security.
For the first few months I was sleeping on the floor until I bought the very cheapest bed but after one-month you started to feel uncomfortable as springs inside the bed began to bother you. Everything was starting to be better until there was a house robbery, they took my cell phone and all my good clothes for going to campus. I started to feel the tough journey of life during my first year of studies.
While I was still at KwaMashu I got mugged twice in three years, I remember I used to call my mother to tell her that they took my cell phone, money and some of my other belongings had been stolen, her response was always; ngibonga nje ukuthi abathathanga umphefumulo (I am so happy they didn't hurt or kill you). During my last year in 2022 when I thought I would get my degree, I failed 2 modules. I managed to pass one at the end of the year with a supplementary exam the other in February 2023. I was studying and preparing myself for this exam when the nephew got sick 2 days before and had to be taken to the hospital. I remember thinking, after the 4 hours of sleep the day before my exam, I might as well just rebook as it would be near impossible to pass it today.
I don't know whether it was God's work or the universe smiling on me because I passed the module to obtain my degree. It has been a very tough journey but resilience and the love for changing the society, through making the learners dreams possible, has kept me on my feet.
2. What is your favourite quote?
"None but ourselves can free our minds" by Bob Marley
3. What made you want to be a teacher?
I wanted to be the main building block of the people's success by stretching their minds to reach their goals, it was all about adding a touch to their dreams and giving them the best possible education to reach their goals.
4. If you could have any super power, what would it be and why?
I would be Superman to carry the RDPS kids from one place to another as they enjoy the windy adventure.
5. What is your favourite moment as a teacher?
My favourite moment was when we came back from the holidays, I saw the learners running up and down to the different teachers that were there last year giving them hugs rejoicing to see them again. After the Easter break when we came back, I received countless hugs from the learners which showed me that they missed and they loved being around me and I was like at last I am like the other teachers.
6. Who is the person who made the biggest impact on you? Why?
Mr Ntisane currently at KwaMyendane primary school inspired me to become a teacher.
7. What is your favourite meal?
Tea, tomato and rice.
8. What advice would you give to your younger self?
Be calm and do not overthink if things are not falling in place. If it didn't work be calm and do it again.
9. If you trade places with anyone for a week, who would you pick?
My mother
10. What do you enjoy doing in your free time?
I play soccer or watch political TV shows.
---
The Big five Hike: Making the impossible!
Thobani Ndlovu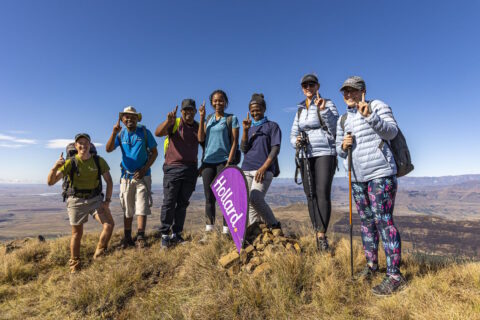 If you have heard about the Big5Hike, you have certainly heard of Idah Radebe. Idah has been with Royal Drakensberg since its inception. A fixture in the community, she participates each year to raise funds to ensure that quality education is actualised for the children that come from that very same community.
I sat down with Idah to reflect on this year's Big5Hike. My first and her fourth, she spurred the competitive spirit in me by jokingly threatening to catch up and pass me on the hike, even though I would start two batches before her. Knowing how fit and capable she was, I have watched in awe as she pulled herself up on a horse and propping herself up comfortably on the majestic beast. While the rest of us needed assistance getting one foot into the stirrups. Her genuine smile could not mask her intention to actually turn this into a race that I would surely lose.
"At which point did you think you might not make it", she asks as we settled into the conversation one afternoon in her classroom that is beautifully decorated with children's art and neatly packed away toys. "When I walked up from the parking lot to the front lawn at the Cavern", I admit with a chuckle as an attempt to hide my embarrassment. See, I was already out of breath and began to wonder if this would be the greatest mistake of my life. "Would I have to be carried down the mountain", I wondered as my chest wheezed with regret.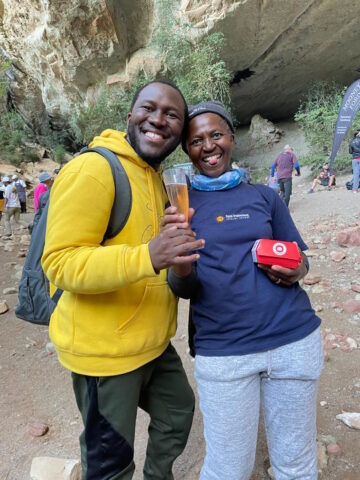 On the day, the skies seemed to be as clear as Idah's resolute to catch up with me and pass me. Before we even reached the first peak, I was surprised that I had signal as my phone vibrated. Could she see me? "Where are you guys", shouted the voice on the other end, with energy that I envied as I still needed to make it up Hlolela. "We are at the Mug and Bean station", she continued without waiting for a response.
Wisdom and experience probably told her that this is what I needed to make it through the day. I was determined to at least get to Battleship before admitting defeat. With energy that lasts beyond the school day, when the rest of us are exhausted, I knew that it was not her own pace that kept her at bay but rather the pace of her group. "I prefer to be with a fast group", she now admits, "People who will push me to walk faster". Ever so responsible though she would not leave them until a sweeper catches up with them.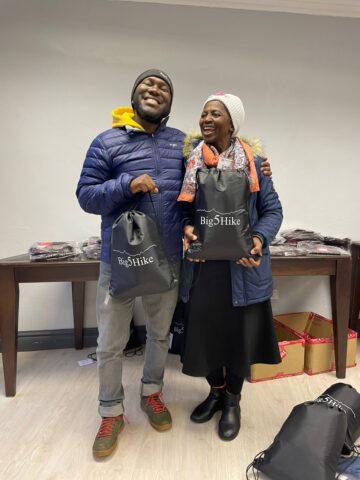 "I see you in your yellow", she says over the phone as I struggle up Sugar Loaf. This makes me wonder if the sugar from the treats station has not kicked in yet as she surely is close now. At this point I consider the possibility of her calling me from her living room as I am completely out of breath, yet she possesses the same animation and excitement that she brings when reading stories to her children. With a concoction of adrenaline, anxiety and pride, I race up Cold Hill and back again to climb down the impossible Devil's Staircase and reach Cannibal Cave just as my legs are about to buckle. Happy for the rest and the Wimpy burgers!
We leave the Cave together, headed for Camels Hump. She admits that this is her most challenging part. "Each year it feels like they stretch the distance longer and longer". She does pass me as I start to lag behind with weary. I catch her calmly staring at the magnificent view at the top and wait for her to gloat. "You made it!" she says with encouragement and support. This is what the Big Five is about I think to myself, inspiration, camaraderie and support. It is about doing the impossible in order to achieve the impossible. Finishing the hike seemed as impossible as reaching our fundraising goal. Both were achieved that day!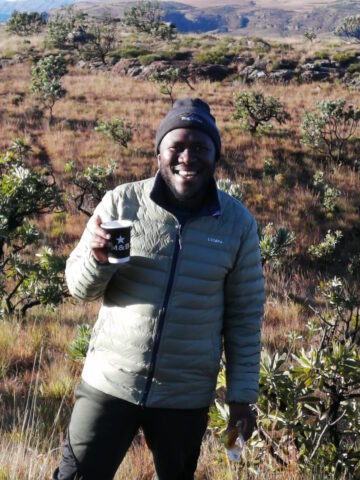 We both agree that the best part of the hike was walking down together gently. Chatting about our beloved school in the past, the present and the future.
---
Grade 4 at Royal Drak
Cait Gordon
The excitement is real as the foundation begins to take shape on the building of our Grade 4 classroom for 2024. Change is always a challenge and as we welcome all that comes with the addition of a grade, we look at the Grade 3 children eager to continue their journey at RDPS. A space where they feel safe and loved making learning possible, we look forward to watching them grow and develop as they enter the next stage of their education with us.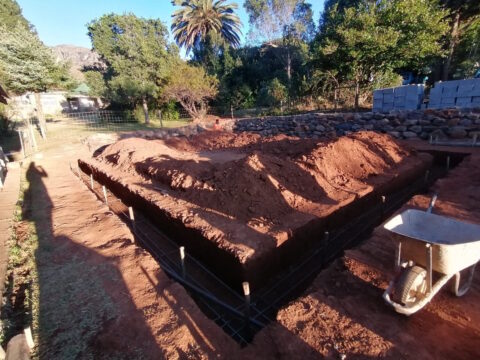 I took some time to interview the kids about how they feel about Grade 4 at RDPS, this is what some of them had to say:
I feel happy because I have always wanted Grade 4 here, a little sad at the same time as I am not staying. -Athandile (Grade 3)
I feel happy because I have only started here in Grade 3 and excited to spend more time with my friends and teachers. – Bandile (Grade 3)
I feel great because I want to learn new things at this school that is fun. – Cebelihle (Grade 3)
I will be excited to come back to visit my friends to see how they are doing in Grade 4. – Zekhethelo (Grade 3)
I feel happy that I can stay here another year with my friends. – Elijah (Grade 2)
I feel good because I think its going to fun, I would feel a little sad if I move to a new school because I have been here since the crocodiles. – Zoe (Grade 2)
I feel excited because I want to learn new things. – Lubanzi (Grade 2)
I am happy because I can learn new things at a school that has cool teachers. – Philokuhle (Grade 1)
I feel good because I will learn how to write great sentences. – Lucky (Grade 1)
I want there to be Grade 4 so I can stay here longer. – Iminathi S (Grade 1)
I think it will be fun because the Grade 4's can teach us new things. – Alondwe (Grade R)
I want to stay here longer with my friends. – Khwezi (Grade R)
I feel happy because my sister can stay here another year. – Sandiso (Grade R)
Grade 4 will be nice because Lwazi can stay here longer. – Yamkela (Grade RR)
It will be fun for the Grade 3's to stay in this school longer. – Ali (Grade RR)
I would like Grade 4 to be here because my sister is in Grade 4 and she could stay here. – Ziyanda (Grade RR)
Grade 4 makes me happy because my brother can stay here with me. – Usenathi (Grade RR)
I feel happy about Grade 4 so there will be more children on the school bus. – Obanzi (Grade RRR)
I want to do Grade 4 here so I can learn a lot of things. – Ntando (Grade RRR)
I like this school so I want to stay here as long as I can. – Lisakhanya (Grade RRR)
The chatter about who will teach them and what they will learn fills the classroom, aware that some of their peers will move on, the grade 3s are making the most of the time together as a class. Here's to 2024 and all that this new chapter holds for us at RDPS!
---
Final Word
We have been delighted to watch the children grow and we have been privileged to work with such a dedicated team through the second term.
We wish our greater Royal Drakensberg community peaceful Winter holidays.
Our best wishes,
Teacher Thoba, Megan & Loretta.